Sarah is not currently on tour in the UK but below are some places you can see her perform.
London – Standard Issue with Jayde Adams and Helen Ledere
Manchester – Cyclone Idai Disaster Relief Comedy Show
Hackney – London – Laugh in the face of hate fundraiser
Morecambe – Fundraiser for St Johns Hospice
Bradford – A Night Of Variety
*To be manually added to the mailing list, just drop an email to mailinglist@sarahmillican.co.uk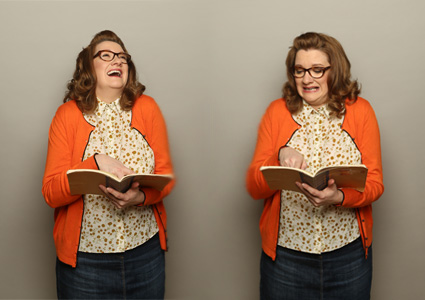 I bloody love trying out new jokes and regularly put on gigs to do so. Some will be me for an hour dicking about. Others will be me and some other comics all faffing with notebooks. These gigs are all sold to my mailing list first so get on it like a champion. The box for your email address can be found below. Then sometimes I pop my head in at existing new material gigs and do a short spot. Those ones are last minute so keep an eye on Twitter and Facebook for announcements about those. All of these gigs are cheap and chaotic and SO MUCH FUN. Come!!