We are working on booking some international dates in Australia, New Zealand and North America. I'll let the mailing list know when they are confirmed and on sale. Exciting!
Stadsschouwburg - Belgium, Antwerp
Carre - Netherlands, Amsterdam
China Teatern - Sweden, Stockholm
Lorensbergsteatern - Sweden, Gothenburg
Folkteateret - Norway, Oslo
Concert Hall - Norway, Stavanger
DR Konserthuset - Denmark, Copenhagen
DR Konserthuset - Denmark, Copenhagen
House of Culture - Finland, Helsinki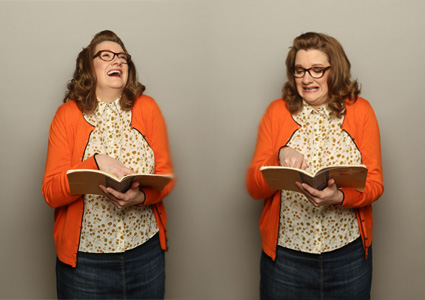 I bloody love trying out new jokes and regularly put on gigs to do so. Some will be me for an hour dicking about. Others will be me and some other comics all faffing with notebooks. These gigs are all sold to my mailing list first so get on it like a champion. The box for your email address can be found below. Then sometimes I pop my head in at existing new material gigs and do a short spot. Those ones are last minute so keep an eye on Twitter and Facebook for announcements about those. All of these gigs are cheap and chaotic and SO MUCH FUN. Come!!