Join My Mailing List
Fans around the world!
Join my mailing list here to receive info about international dates before anyone else!
Pop your email address in the box and click 'sign up now'.
Please remember to confirm your subscription by then clicking on the link in the email that we send you.
Elephant In The Room
Sarah Millican picks through her guests' minds and secret routines—using simple surveys from the Great British Public on childhood habits, daily rituals, and preferred cheeses—to discover which of them fits the pattern of the average person on the street, and which is so far from the norm we really ought to be worried.
Featuring Kathy Burke, Tom Allen, Jenny Eclair, Alun Cochrane, Sandi Toksvig, Angela Barnes, Phil Wang, Lucy Beaumont, Sara Pascoe and Kerry Godliman, as well as Mark Watson, Susan Calman, Jo Brand, Sara Cox, Daliso Chaponda, Scarlett Moffatt, Sindhu Vee, Shappi Khorsandi and Josie Long, expect skeletons to come tumbling out of closets as Sarah uncovers her panel's surprising quirks and hilarious anecdotes before revealing who is distinctly normal, and who gets to wear the badge of True Maverick.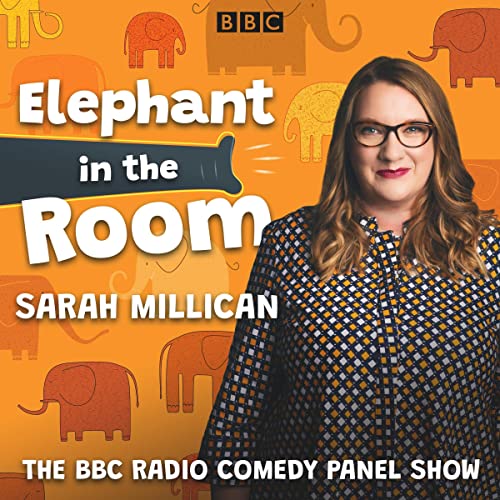 Sarah Millican's Support Group
Award-winning comedian Sarah Millican plays Sarah, life counsellor and modern-day agony aunt in the collected first two series of this BBC Radio 4 comedy.
Solving the nation's problems with her support group, she wants you to live life to the utmost, and she's got tons of ideas of how to help. In the same way as the busybody at the end of your street who knows everything, and supported by her team of experts (local cabbie Terry and self-qualified counsellor Marion), Sarah dishes out advice whether you want to hear it or not and tackles the nation's problems head-on, dishing out real advice for real people.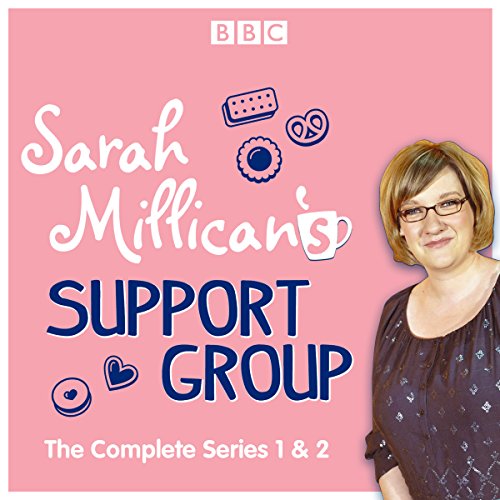 How To Be Champion
Part autobiography, part self-help, part confession, part celebration of being a common-or-garden woman, part collection of synonyms for nunny, Sarah Millican's debut audiobook delves into her super normal life with daft stories, funny tales and proper advice on how to get past life's blips – like being good at school but not good at friends, the excitement of IBS and how to blossom postdivorce.